Special excursion from environmental education
Publikované 09.12.2017 v 13:44 v kategórii Excursion, prečítané: 24x
On November 30, 2017, a special excursion from environmental education took place for pupils of the 1st class Gymnazium School st.17.November 1180 in Topoľčany. This excursion was led by Prof. PhDr. E. Jurčová and Mgr. A. Haninova. The location of our excursion was Bratislava, where we visited the companies: OLO Removal and Disposal of Waste a.s .; Curaprox-ecooffice; "Dobrožrút" store and eventually Bratislava city tour. The price of this excursion was only the transport (€ 11), which was a bus.
      In the morning we all met in front of our Gymnazium School st.17.November 1180  in Topoľčany to go on a day trip to Bratislava. We had to get up early because we set off at 6:30 am even despite the very bad weather. Bus journey was like any other except that it was snowing. Some schoolmates were still sleepy and some were happy. After less than two hours we arrived in the first place of the excursion.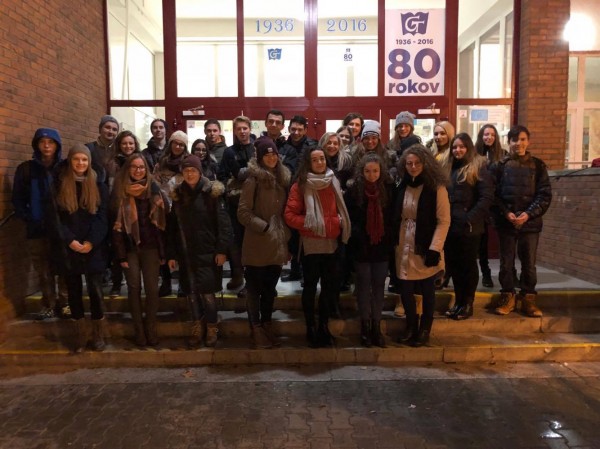 The first point of the excursion program was the OLO incinerator. We first listened to a compelling presentation about waste and waste production. We were also given interesting questions by a lecturer that we had to answer. The sequel followed the compelling task of recognizing individual things and we had to say what was going on. Subsequently, we put on our protective helmets and vests, and together with our guide we went to the excursion of the incinerator. We saw how the waste is being dumped and emptied into a huge pit and then goes to the combustion boiler. After thorough waste burning, it is cooled with water, as ash moves further. In this incinerator all hazardous gases are controlled to avoid the risk of air pollution.
On this station we stayed the longest time but it was worth it. The incinerator is really huge and from here we have taken that we should recycle waste.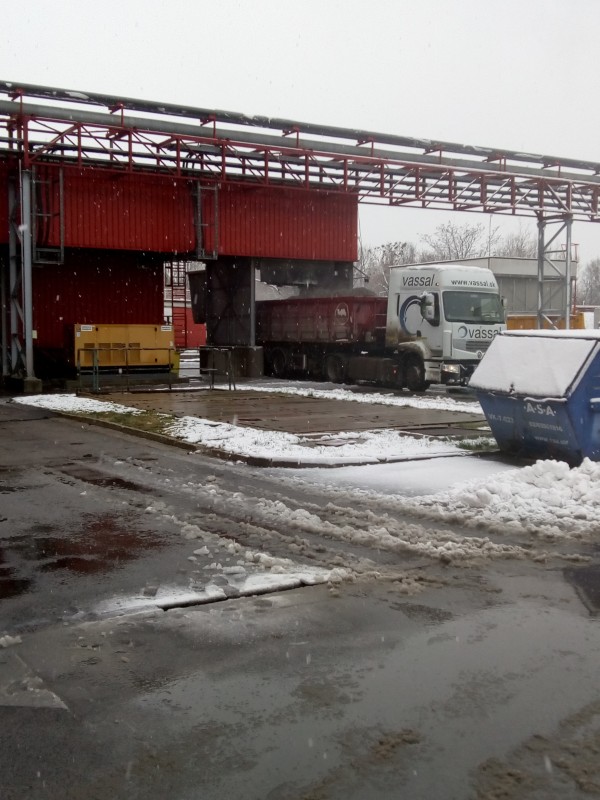 The second stop was at Curaprox "ecooffice" where we also had a lecture on waste recycling and we learned that toothbrushes are not supposed to go in the basket but should be collected and handed over at selected locations of the company. In addition, we have tried a brush that keeps the brush head off and then what's left is fully recyclable. At the end of a lecture we received a gift in the form of the latest Curaprox brush, "Unpacked brush" and we have also seen unique earthworms that can recycle bio-waste.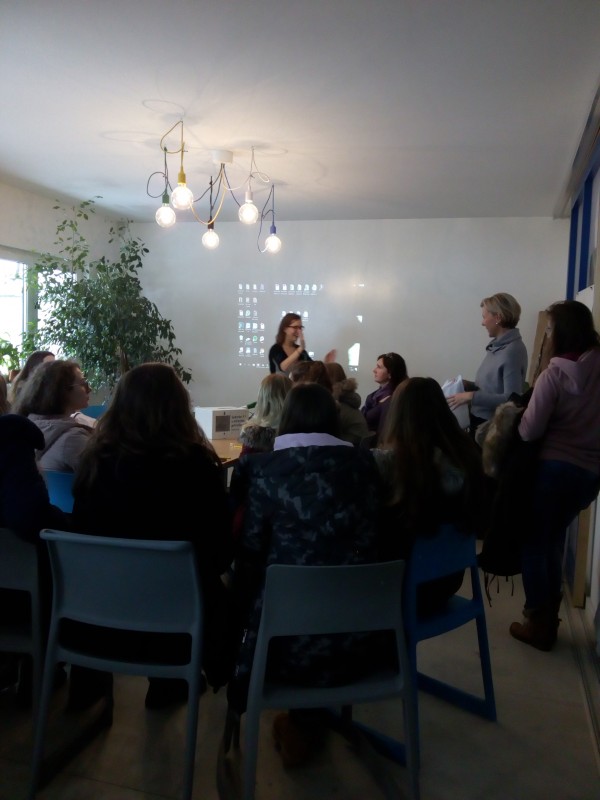 Then, we went to a shop without packaging called Dobrožrút, where we could buy unique BIO products, and we were told that the food can be sold without packaging or with sugar cane packaging.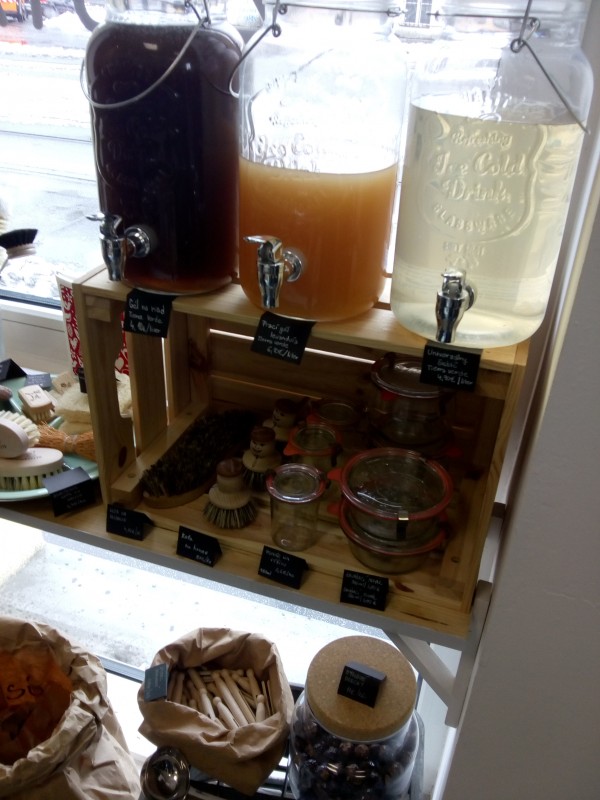 Finally, we stopped at the AUPARK shopping center, where everyone went to eat after a very long day. Then we relaxed in the center. Someone went shopping to buy some Christmas gifts, others were just passing by and just sitting down and enjoying the pre-Christmas atmosphere of AUPARK.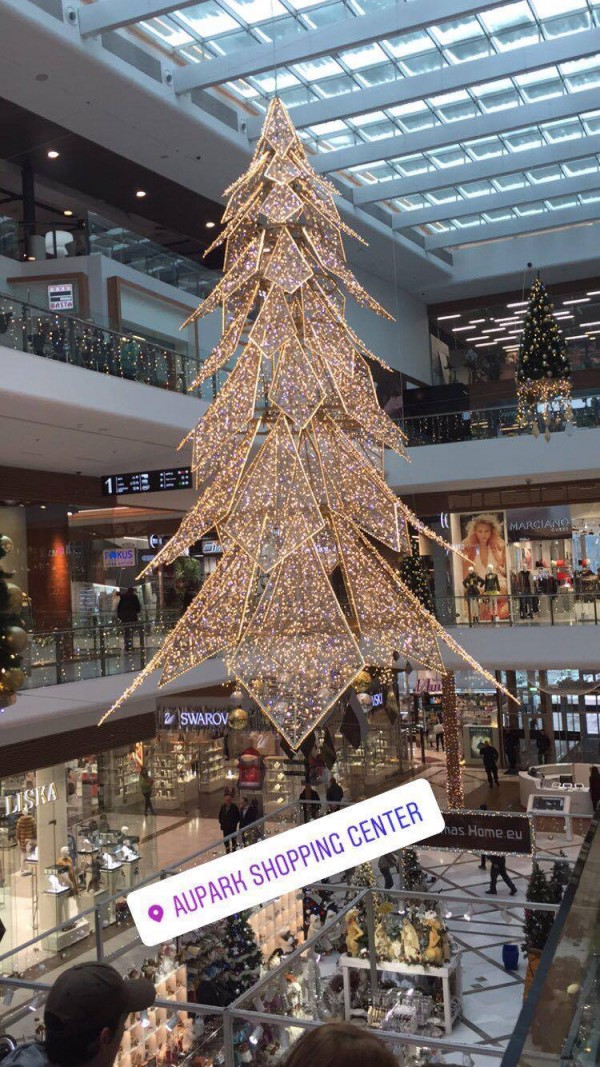 The way back was like the morning one because it was dark. But most of us were happy and full of energy until the end of the trip. When we arrived in Topoľčany we were tired, but we brought home a big lesson.
More photos: